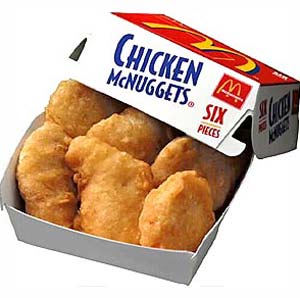 Karl received his first treatment of chemo/radiation yesterday. We are not sure if it was because of the treatments itself or a bad six-pack of chicken nuggets but Karl threw up quite a bit yesterday. Obviously chemo/radiation has a nasty reputation of causing people to "loose their lunch" but Karl wasn't sure it was not the nuggets. He is meeting with the oncologist today and he is going to ask about dietary concerns during his treatments.
Just to clarify, he takes the chemotherapy pills one hour before radiation. The radiation process itself takes only about 15 minutes but the process of getting the mask on takes quite awhile and the mask itself is rather uncomfortable. It extremely tight so Karl is unable to move his head around but it basically very uncomfortable. The only positive is that once Karl has the mask on his body becomes very "rubbery" and he can do things like swallow grenades, make fake guns come out of his hands and date Cameron Diaz (if you need help with this one follow the link: http://www.imdb.com/title/tt0110475/). A picture of his mask is below.
So a normal day for Karl is to get up and take his IV drip (for the infection) around 5:30am then he eats breakfast. He can't eat an hour before or after taking the chemo pill so he has to take the pill by 9:45am so he can have his radiation treatments at 10:45am. He will have radiation five days a week for four or five weeks.
We hope to see you all at the fundraiser tomorrow!
I just texted the guest blogger. I know you are all eager for his post...